Message from our President/CEO
Central Clinic Behavioral Health celebrated its 95-year anniversary on April 24, 2018. The luncheon event was held at the Netherland Hilton Hall of Mirrors and was attended by approximately 350 people. We appreciated the true expressions of philanthropy as we received donations of over of $110,000. The Keynote speaker was University of Cincinnati President Neville Pinto. Ms. Dena Cranley, wife of Mayor John Cranley, was our honoree.

Attendees learned about the focus Central Clinic Behavioral Health has had for the last 95 years, and where the Clinic is moving forward. Some of our current priority areas are trauma-based treatment due to the long-term impact trauma has on children, families and adults; the importance of attachment and bonding between infants, children and their caregivers; and the heroin epidemic impacting so many individuals in our cities, counties, and our state.
This past year Central Clinic Behavioral Health served over 21,000 persons, including children, families and adults. Available services include individual and group counseling, case management, care coordination/connection to services, medication management, forensic evaluations, substance use disorder (SUD) services, prevention, school outreach and psychological assessments. Helping us to provide some of these services is a partnership with the University of Cincinnati's College of Medicine, Department of Psychiatry in training third and fourth year psychiatric residents. These residents provide outpatient services in the Adult Services division of the Clinic for one to two years. Additionally, we provide training opportunities for graduate and doctoral students in social work, counseling, and psychology across all Clinic sites.
The Clinic has a long history of providing services that have been backed by research and are continually measured to ensure their effectiveness. The workforce of over 300 is one of the most highly qualified in the region and have the longest tenure of any of the similar agencies in the area.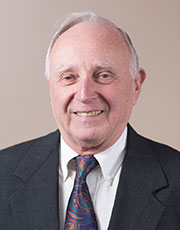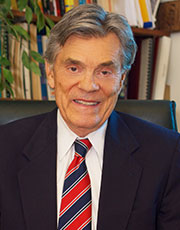 We are also proud to serve in leadership positions across the region to help improve the overall health of our community.


Photos: Walter S. Smitson, Ph.D., President/CEO & Ron Hitzler, Chair of the Board