Central Clinic Behavioral Health's Foundation Board hosted the 2nd Annual Tea, Talk & Learn on May 16th at the Queen City Club in Cincinnati. Dr. Walter Smitson, President/CEO provided a warm welcome to everyone on behalf of Central Clinic Behavioral Health's staff and Board of Directors.
A panel of experts in the field of childhood trauma were assembled to share with an audience of 70 The Impact of Trauma on Today's Children. Their comments focused on how children react to situations with their parents, at school and at home. Each panelist brought a high-level of expertise to the subject matter as they explored the life-long consequences of traumatic experiences like Post-traumatic Stress Disorder (PTSD), sexual molestation, witnessing drug use and the damage it causes from parents, court situations, and more.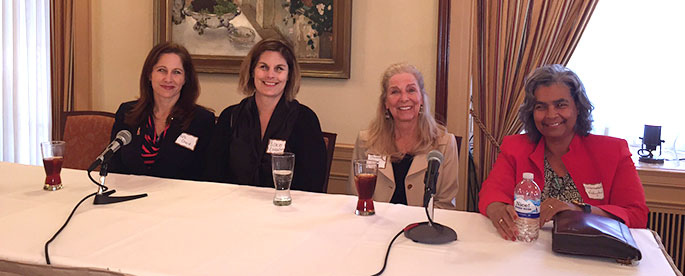 Serving on the panel included Dr. Barbara Boat, Dr. Kathleen Chard, Ms. Stacey Cornett, and Magistrate Scheherazade Washington. Their respective agencies include University of Cincinnati, Cincinnati VA Medical Center, Children's Home of Cincinnati, and Hamilton County Court of Common Pleas – Juvenile Division.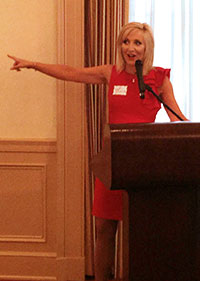 Tea, Talk & Learn was facilitated by Liz Bonis, Health & Medical Reporter for WKRC-TV Local-12 Cincinnati. Ms. Bonis kicked off the event by sharing her experiences in her role as the medical reporter for Local-12 News. She expertly facilitated a robust question and answer session and made sure that everyone understood the issue at the end of the program.
The Host Committee was comprised of Marcia Anderson, Eileen Barrett, Cynthia Booth, Shannon Carter, Mary Ellen Cody, Dianne Dunkelman, Kay French, Laurie Maguire, Marjorie Motch, Trish Smitson, Charlene Ventura, and Miriam West.
The Foundation Board will meet over the next few months to review the participant feedback and design the next program for 2018.