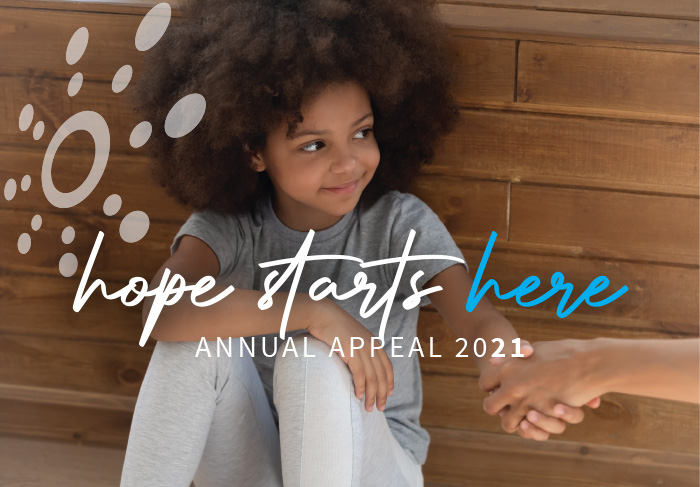 Good morning,

This is what you provide to the many children, adults and families who are supported through our work now and over the years. Your philanthropy adds vibrancy to our diverse community and it has been truly realized during the pandemic. Foundations, corporations, and individual donors really came through for the nonprofit sector – thank you.
As you think about your own charitable giving, you have an opportunity to create meaningful change for people who struggle with mental illness – now more than ever.
Of the many programs and services offered to the community, your gift will impact all five divisions of Central Clinic Behavioral Health. Clinicians and staff have experienced an uptick in the number of people that requested behavioral health services during the pandemic. More people who identify as LGBTQ+ are connecting with Adult Services so each can deal with feelings of isolation during the pandemic. In addition, adults can enroll in an arts program, which is meeting the socialization needs of those who partake in this program. The Hamilton County Justice Center and the Court Clinic division have seen an increase in the number of men and women who need addiction services.
"Our goal at Central Clinic is to connect the right people to the right behavioral health service at the right time. One person's healing has a cascading effect that not only helps one, but also the wellness of the family and ultimately the community."
—Walter S. Smitson, Ph.D., President/CEO
Children and their families are at a higher risk of contracting COVID-19 depending on their risk factors. Staff have truly innovated in service delivery for hundreds of people never missing a beat. Children are united with their families at the Family Healing Centers at CDC Behavioral Health Services. Latinx children and their families receive support through our Child & Family Treatment Center and know they can count on our bilingual staff to navigate and support them. This is possible because of your generosity now and over the years.
You also make it possible for every person in Hamilton County to access behavioral health services by connecting with Mental Health Access Point. Staff provide a standardized entry to a system of care that ensures that services are available, accessible and of high quality.
You help us provide the hope our patients/clients need during a difficult time in our country's history. There are many wonderful nonprofits in greater Cincinnati, and we know you have charitable choices to make. We would love the opportunity to compete for your charitable dollars.
Thank you for your thoughtful consideration of a generous tax-deductible gift to support all of our programs and operations.
Sincerely,

Walter S. Smitson, Ph.D.
President/CEO

Greg Power
Chair of the Board
Our Mission To provide choices and options through a compassionate approach to behavioral health services that results in lasting recovery and resiliency for children, families, and adults.