Central Clinic Annual Report for FY 2016-2017 is available for download
Dear Friends,
Central Clinic Behavioral Health continues our work to build stronger families. We provided high quality, outcome driven services in all of our programs in 2017, and touched the lives of almost 22,000 children, families and adults. Here are a few examples of how our services positively impacted the people we serve.

Our Court Clinic's Alternative Interventions for Women program continued with a very low three-year recidivism rate of eight percent (number of arrests for new charges) for women with mental health and substance use disorders involved in the criminal justice system.
In our Young Child Institute, over 500 parents/caregivers were able to demonstrate their role in supporting the develop- ment of their children. Our Child and Family Treatment programs identified more than 1200 children with a social or emotional delay/concern and provided them with individualized planning, intensive services, monitoring and/or linkage to additional services. Of the 894 students served in our Ready to Learn program, 97% demonstrated the social and emotional skills necessary for success in their educational experience.
We continue to help people of all ages heal from unresolved trauma through evidence based practices provided by trauma trained clinicians in Adult Services, Mental Health Access Point and CDC Mental Health programs are helping adults to address their behavioral health needs. These services help to improve their overall health, their parent-child and marital relationships, and provide the building blocks for a stronger and more stable family.
We accomplish these outcomes through the hard work of our staff and through cooperative, collaborative relationships with our community partners in Hamilton and Butler Counties.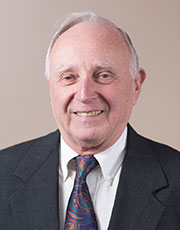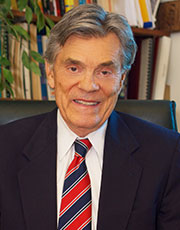 Together we are helping individuals and families to improve their mental health, to get and stay sober, to raise healthy children and to climb out of poverty toward meaningful job opportunities, healthier lifestyles and stronger communities. These types of goals and interventions serve to improve the quality of life throughout the greater Cincinnati community.
We could not have accomplished so much if it were not for your gi s of time, talent, and treasure. The support of United Way, as well as our collaborators, donors, and staff mean so very much to us – thank you. What collectively was accomplished ultimately benefits the thousands of people who received hope through their experience with Central Clinic Behavioral Health.
Our full 2016-2017 Annual Report is available for download and review. We hope you find it informative and useful.
Sincerely,

Ronald Hitzler
Chair of the Board

Walter S. Smitson, Ph.D.
President & Chief Executive Officer