Walter S. Smitson, President/CEO – Response to the COVID-19 Pandemic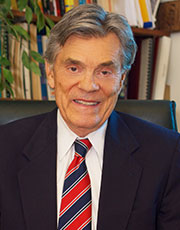 To the greater Cincinnati community,
As all of us continue to respond to the COVID-19 pandemic, Central Clinic Behavioral Health is working diligently to stay current on directives and guidance from local, state, regional, and federal entities. Our top priority is the care, health, and safety of the clients/patients we serve, along with the health and well-being of our personnel.
To that end, Central Clinic Behavioral Health sites remain open for business. We will continue to provide quality care to everyone already connected to the Clinic, as well as to those who may need services. If you or someone you know would like to be connected to our services, please reach out to us at one of the locations below.
Adult Services- 513-558-5801
Young Child Institute- 513-751-3133
Family Access to Integrated Recovery- 513-651-4142
Court Clinic Forensic Services 513-352-1342
Court Clinic Treatment- 513-651-9300
Child & Family Treatment Center- 513-558-5857
Mental Health Access Point- 513-558-8888
Hope for Children and Families- 513-723-2150
CDC Behavioral Health Services/Hamilton- 513-868-1562
CDC Behavioral Health Services/Middletown- 513-737-1247
CDC SAMI 513-868-1562/ 513-887-4309
CDC Employment Services 513- 785-6523
CDC Family Healing Center- Butler 513-867-5650
CDC Family Healing Center- Clermont 513-732-7190
Before coming to any of our Clinic sites, please do the following:
Call first so we can provide information about program hours and service delivery options.
If you are feeling ill, please stay home. Call us so we can arrange for your care through tele-health technology.
On a daily basis, Clinic leadership assesses critical needs, and has protocols in place to minimize face-to-face contact whenever possible, provides for social distancing, and has structured service delivery enabling personnel to work from home whenever possible. Everyone has shown flexibility and grace as we go through this pandemic together. We are grateful to our personnel and to the clients/patients/families we serve for trusting us to take care of them.
We will continue to keep everyone updated with changes as they impact the behavioral health system. Please stay healthy and well,


Walter S. Smitson, PhD
President and CEO